December Raffle
Herman Monthly Raffle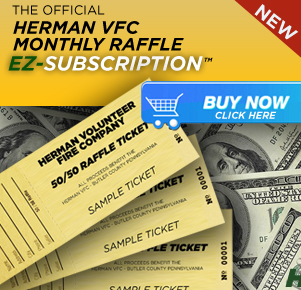 Herman Monthly Raffle
♦ One of our biggest fundraising events held every month, this helps to pay for equipment, personal protective equipment for our members, fuel for our equipment, maintenance on our equipment, and so many other things.
Every 3rd Wednesday of the month, free food and beverages at the drawing
For $1 gets you entered into the chance at 50% of what is brought in, and a second drawing of $500.
Look for our Monthly Raffle Tickets and all of our other Fundraising tickets such as Cash Bash, Toy Bash, Community Day, Spring Fling, or the Bucks and Guns Raffle tickets at Schnur's Meat Market; Fenelton Market; Herman Mini Mart; and Fenelton Firearms.