In 1998, it was decided by the Members to build a new state of the art Fire Station to replace its aging 43 year old facility.
At that time, the previous fire station was showing its age and unable to cater to the needs of growing apparatus.
The new 13,885 square foot facility was developed at a price of $86.42 per square foot. The building of the new firehouse was an amazing feat for Herman VFC. The Membership donated 40% of the construction labor. From setting the concrete forms, wheeling concrete, setting scaffolding, hanging bar joists, to spackling and prepping the walls for painting, the end-result is a beautiful and functional facility that will serve the Members and community for decades to come.
The building of the Station was funded primarily from the fire department's monthly raffle. The Members are particularly proud that no tax dollars were used for the construction of the station.
An award winning architectural masterpiece, the fire station features a variety of unique building systems and architectural aesthetics. From terrazzo floors, to in-floor radiant heating, the building's passive-solar design, to the buildings amazing masonry work, the facility's end-result is one that is steeped in the labor and attention to detail only dedicated volunteers can provide.
Tour Our Station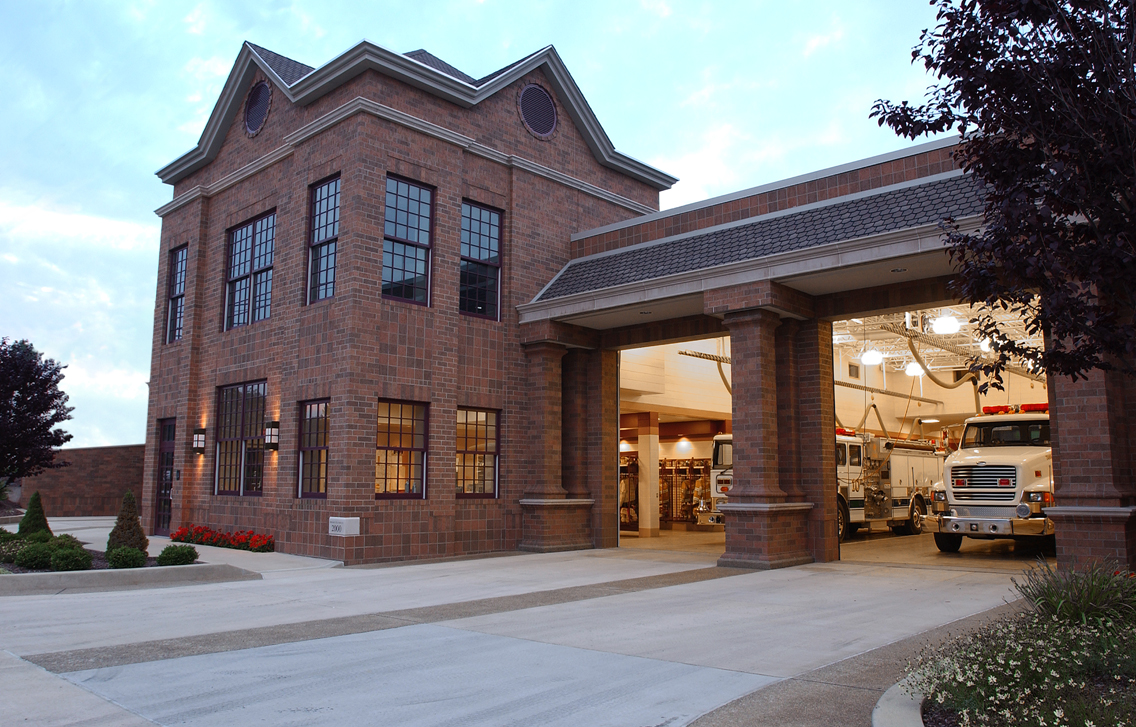 STATION FACTS
Groundbreaking
February, 2000
Architects
Mitchell Ross Associates Architects
Square Feet
13,885
Project Cost
$1,200,000
Funding
100% Fund Raised
(No Tax Funding)
Awards
Fire Chief Magazine
(Design Style Award)